TumbleTown offers specialized movement education programs for children ages 6 months to 8 years. We have developed a unique and exciting curriculum with custom "kid sized" equipment in our amazing new facility!
Co-created by the folks at Aquaventures Swim Centre!
Children participate in classes that incorporate movement circuits, games and music. We know that "Movement Activates Learning" and here are some of the benefits: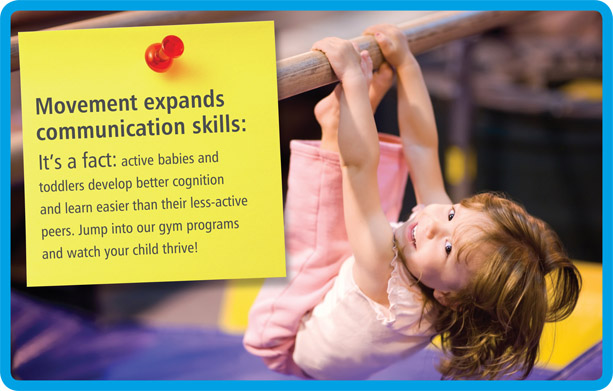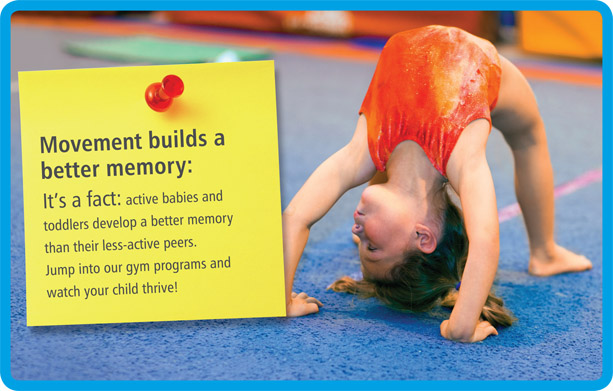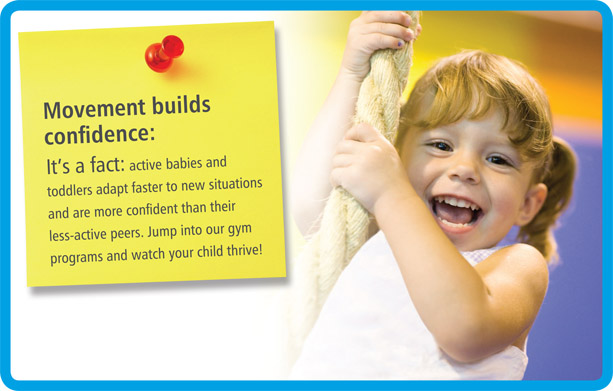 Learn About Our Other Programs
Besides our regular classes we have many more programs!