The more mobile a child becomes, the more they expand their knowledge through all of their senses.
Our program has been designed for the parent/caregiver and child team to grow together through physical and sensory stimulation in a custom-designed environment.
Ratio of eight children to one instructor
Classes are 30 minutes long
Parent / Caregiver and baby will continue sensory and movement activities but the focus of this class will be on getting baby moving! Baby exercises and fundamental movement patterns are explored. Have a blast helping your child take those ever important first steps in a safe, fun, educational environment.
Ages 6 months to walking
Winter Term: Tuesday January 2nd – Thursday March 29th
Winter Pricing:
$55 per month OR
11 week term (Monday): $154.00
12 week term (Friday, Saturday, Sunday): 168.00
13 week term (Tuesday, Wednesday, Thursday): $182.00
All prices are subject to GST
We offer free classes for children under 7 months and who are not yet crawling. Please look specifically for the Tip n' Tumbles < 7 months.
Children must still pay the $30.00 membership fee.
Birthday Parties!
Come celebrate your child's birthday at TumbleTown!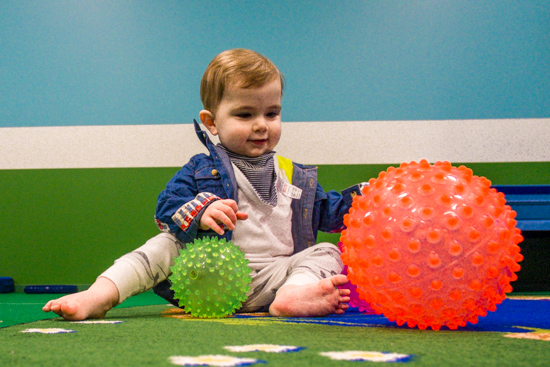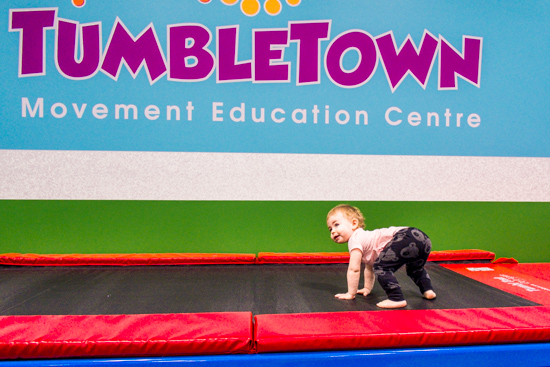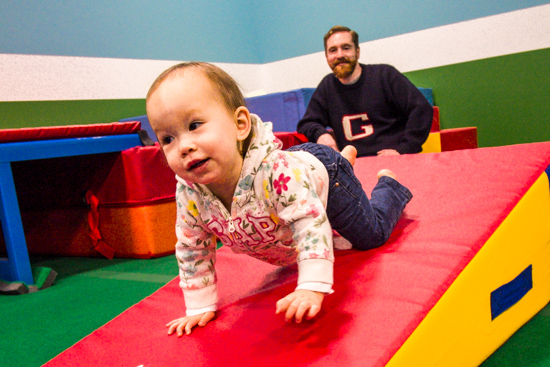 Winter Schedule & Online Registration